Making a map, part 5

September 2019

The landscape panorama gets finished this morning, including a little runner on the trail.



Then it's time to add the date and Tim's name and stats.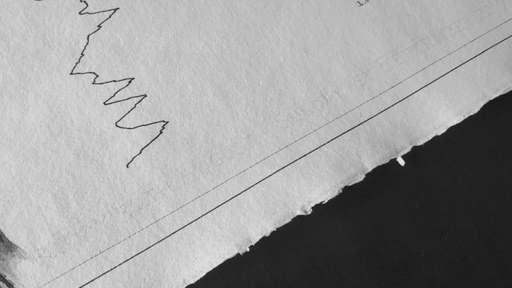 Impressive work Tim. Worth highlighting I think.

Into the final stages now, and a few illustrations along the elevation profile line are added, helping to give an indication of the duration of a journey like this, day to night to day to night to day ︎

Plus some hints to the adverse weather Tim faced at times. ︎



Then after some discussion with Tim, the final lines are drawn to frame the profile with a scale of distance and elevation. With big numbers like these, we've got to show them off! ︎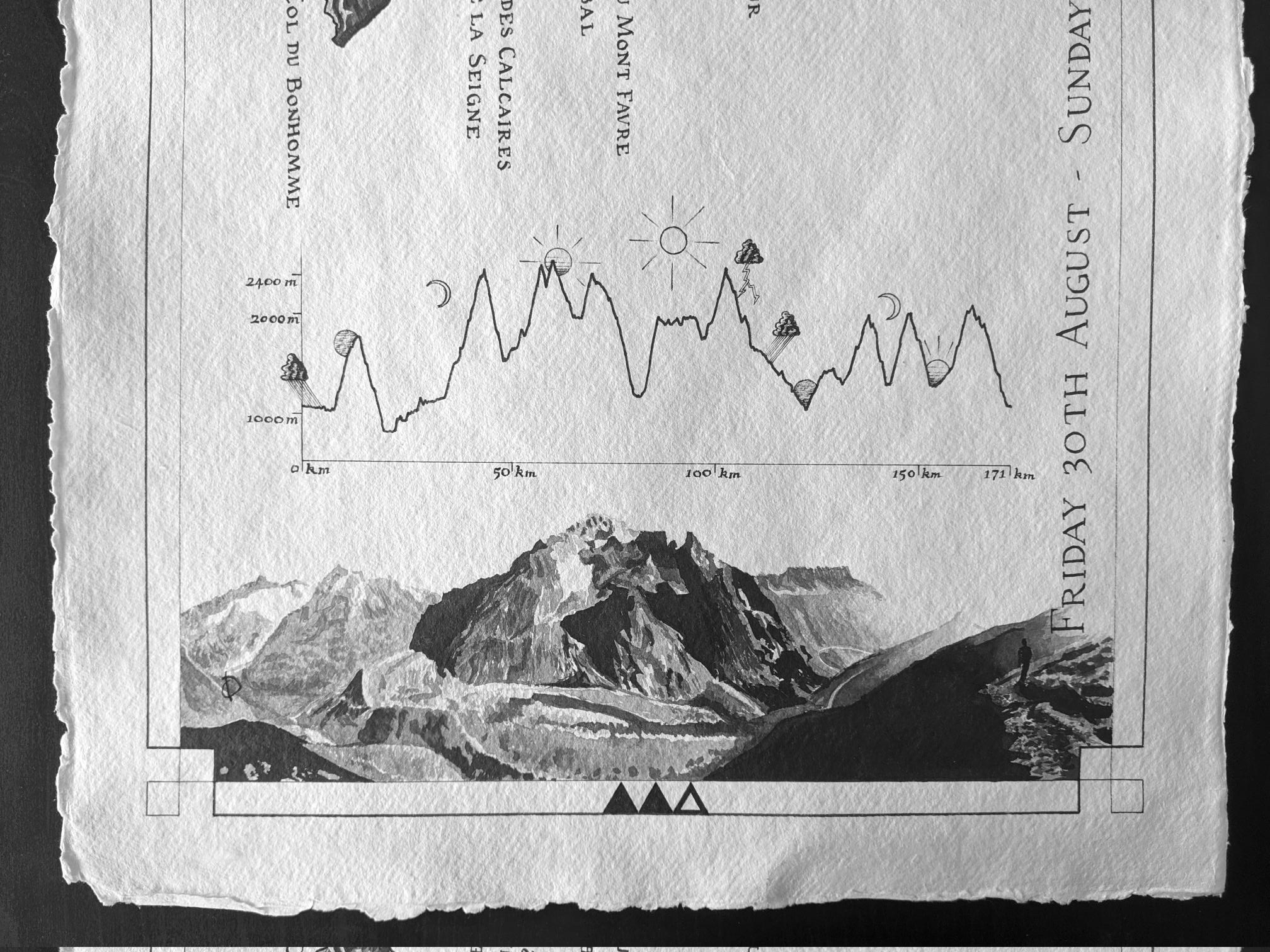 And that's a wrap.




The only thing remaining is to get it framed. The final post in this series will cover that once it's ready.


---
Making a map, part 4

September 2019

Today begins by marking out all those ups and downs with the elevation profile line. I'm going to come back to some more detail on this later, just getting it in position for now.




Then it's onto some course marking, with little circles for aid stations and villages, and triangles for the peaks. These are done with a handy stencil for consistency .



Labels come next, for all the locations and peaks. Tim gave me a list of the key ones that were memorable for him, and later I'll be adding some fun little illustrations along the route specific to these.




Not forgetting the most key ▴ of them all:




Each aspect of this kind of commission has its own challenges, and I find the painting starts to take its toll on my neck after a while 🎻, hence switching back and forth over the past few days between the linework and the ink wash parts of the map.
Today I make a start on the Mont Blanc panorama based on Tim's photo from Arete du Mont Favre. Same technique as with the hillshading, using various dilutions of black ink, to create a landscape to sit at the base of the artwork.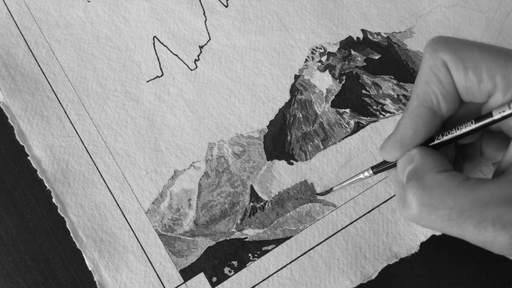 Coming along nicely now. It's kept safe undercover overnight, under a sheet of glassine paper, safe from wandering cats ︎




Though I'm not sure there's much danger of that...




All being well, should get at least close to completion tomorrow.


---
Making a map, part 3

September 2019

Further work in the mountains today, finishing off the hillshading for Mont Blanc and the surrounding peaks. My biggest fear doing this bit is splashing ink on the paper or worse, knocking the whole pot over...

Not today though.




Love the effect of the black ink wash for the moutains, suitably dramatic for an event like UTMB.




Now that part is finished, it's time to add some text, starting with the title and stats about the race. I like picking a good font to base my freehand writing on, and came across one called Foglihten no4, a nicely decorative serif for the "UTMB". Plus Freebooter Script for the "Race 2019" and my standard Cormorant SC for the numbers.

The title gets sketched out roughly in pencil first.




Then freehand fineliner to finish it off.




UTMB Race 2019
171KM of ︎
10,000M+ of ︎




...wow, that's a lot of up. And here's me drinking tea from my Ashtead 10k mug!




More text to be added tomorrow along with some lines to reflect all that elevation gain.


---
Making a map, part 2

September 2019

Today I can make a start on the physical illustration. One surface I love working on, which I think lends itself well to the style I'm looking to create, is a hand made paper by Khadi papers. This is made from recycled cotton at Khadi's paper mill in South India. It has a rough, textured and absorbant surface, perfect for ink illustrations.




The paper also has a lovely deckled edge, a great look for an old map.




The first job is to draw the border. I still find this quite time consuming, ensuring I get the lines and angles as accurate as possible. Throughout the process, any minor errors I can resolve with a putty rubber and scratchbord knife, to gently remove ink without damaging the paper. A major error would be another matter, but touch wood, I've yet to deal with one... ︎



Once the border is done, I use a pencil to mark out a 5cm grid, which I use to help guide me from the digital mockup.




I can then work square by square to draw the main route line. ︎




Don't be deceived, this gif is sped up from what took around 5 minutes! ︎




Once the route is in place, I've got a frame to start filling in some of the detail. Probably the most time consuming part of an illustration like this - hillshading. While it can take a while to create, I love the result that this technique creates when I'm mapping an area like this.




2 hours of ink wash painting, using various dilutions of black ink leaves me with about half of the mountains still to complete. ︎




More of that and then onto some text tomorrow.


---